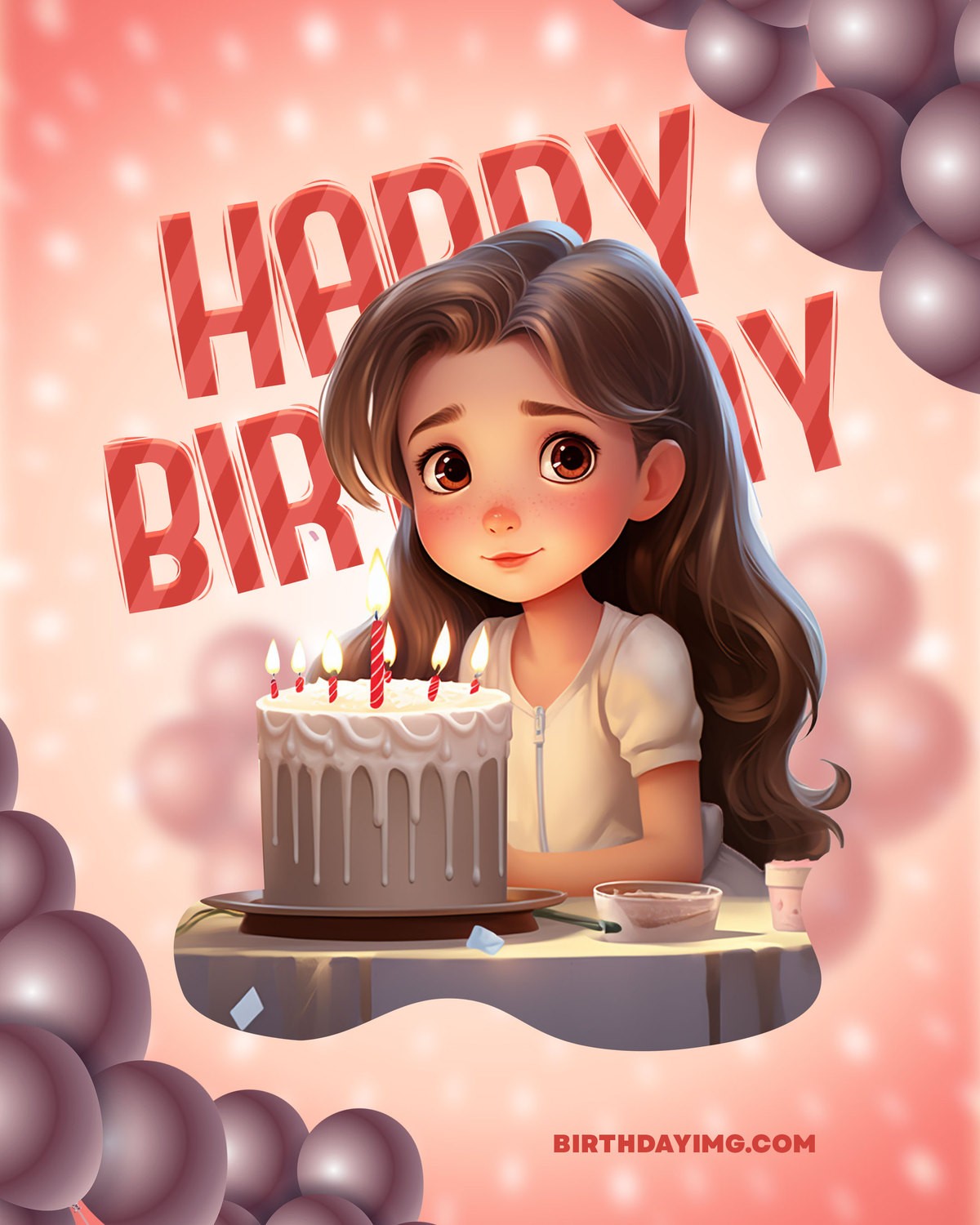 Introducing the Illustrated Birthday Image, a delightful visual celebration designed to make a young girl's special day even more magical. 
In this adorable image, the girl is depicted with an infectious smile. The cake is adorned with intricate details and topped with a sparkly candle waiting to be blown out. The anticipation and joy in the girl's expression mirror the sense of delight that birthdays bring. The balloons symbolize the dreams and wishes that fill her heart on this special occasion, promising a day filled with joy, laughter, and wonderful surprises.
The overall color palette of soft pinks creates a warm and inviting atmosphere. Every detail, from the girl's rosy cheeks to the intricate icing on the cake, has been meticulously illustrated to evoke a sense of whimsy and charm.
Download this image and send it to the birthday girl!
More Birthday Images for a girl here!