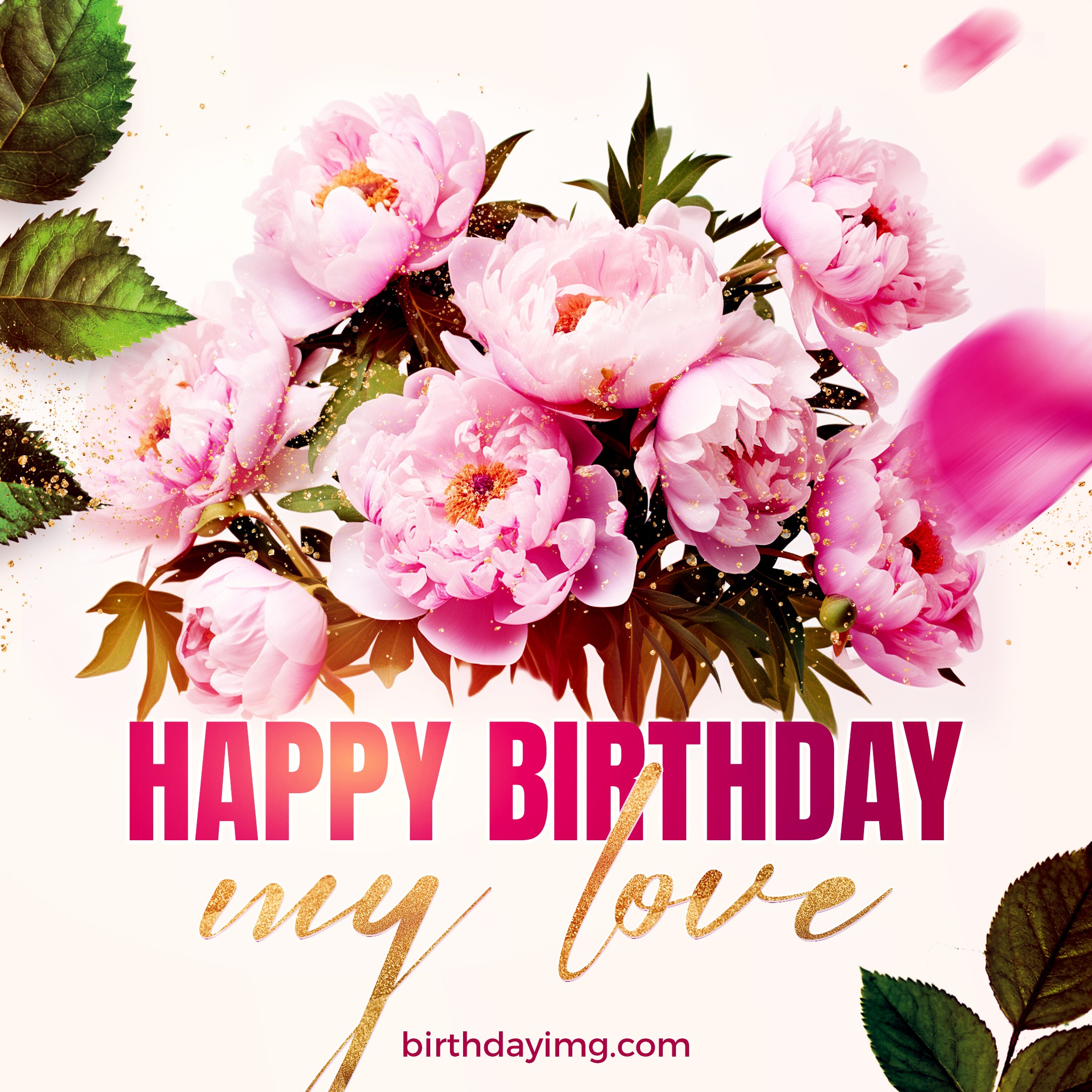 Happy Birthday, My Beloved! 🌸🎂
Express your love and admiration with our FREE birthday picture, designed to enchant and captivate the heart of your wife or girlfriend! 💖✨ This beautiful image features a bouquet of enchanting peonies, symbolizing the love and devotion you hold for her.
🌺🎈 The golden text indeed adds a touch of elegance, capturing the essence of this special occasion. Download this heartwarming masterpiece and send it to your love to accompany your heartfelt birthday wishes. Let this beautiful gesture be a testament to the love and appreciation you have for her on this day. 💌🎊
May this picture be a reminder of the beautiful memories shared, the laughter enjoyed, and the dreams that have blossomed together. As she blows out the candles, may her heart be filled with the warmth of your love. May this birthday be the start of an even more wonderful journey together.
So, click to download! Check more Birthday images for women here. Without a doubt, you will find a perfect image!