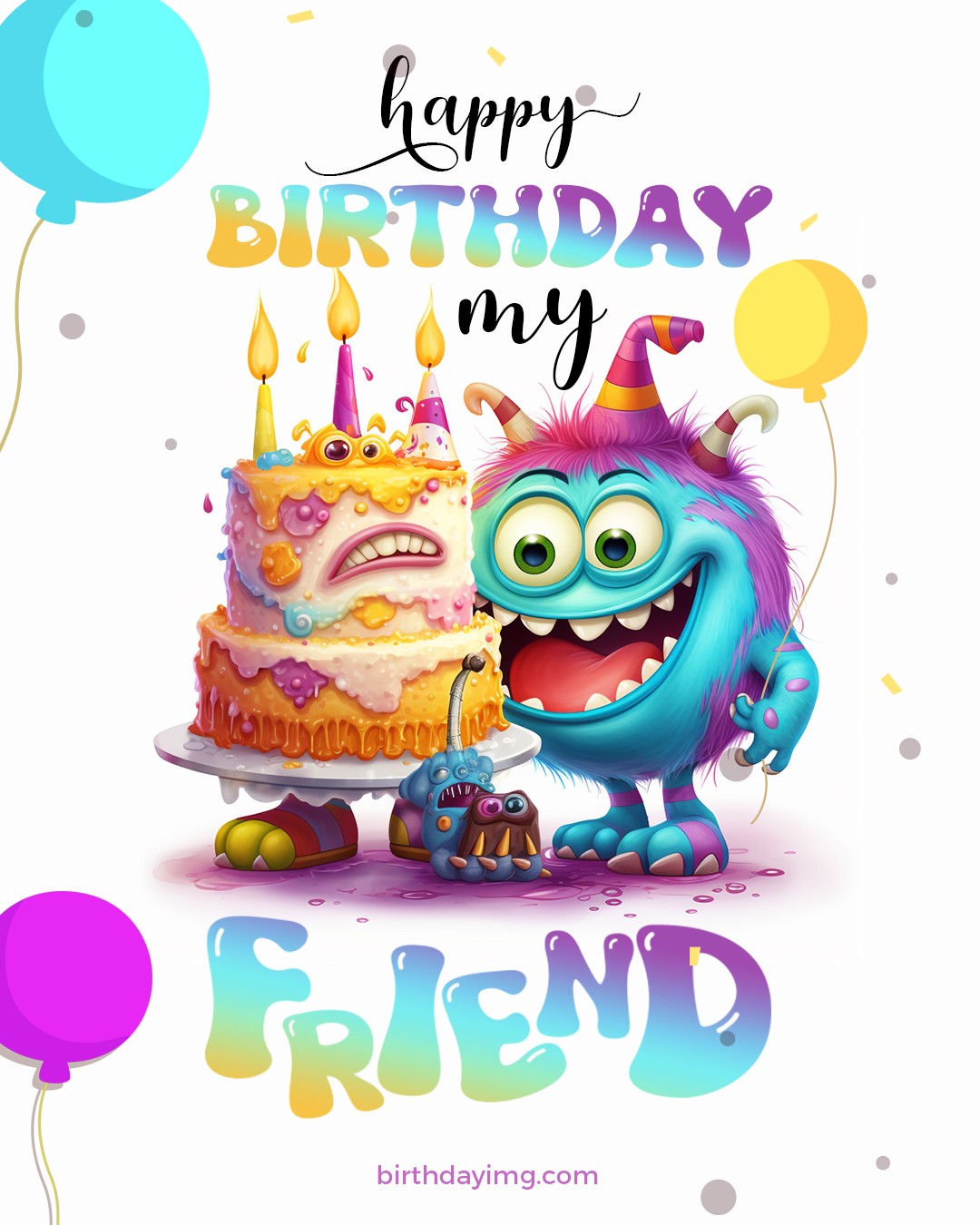 Get ready to bring laughter and joy to your friend's special day with our FREE funny birthday picture, designed to tickle their funny bone! This comical illustration features a bunch of funny cartoon characters, each holding colorful balloons that promise a celebration like no other.
The gradient text adds a touch of creativity, capturing the essence of the laughter and excitement to come. Download this side-splitting masterpiece and send it to your friend to let them know just how much they mean to you on their birthday. Prepare for a day filled with belly laughs and unforgettable moments! 💌🎊
May this picture be a reminder of the cherished memories, the inside jokes, and the bond that makes your friendship truly one-of-a-kind. As they blow out the candles, may their heart be filled with the warmth of your love and the joy of being celebrated by a friend as wonderful as you.
More funny birthday images here!