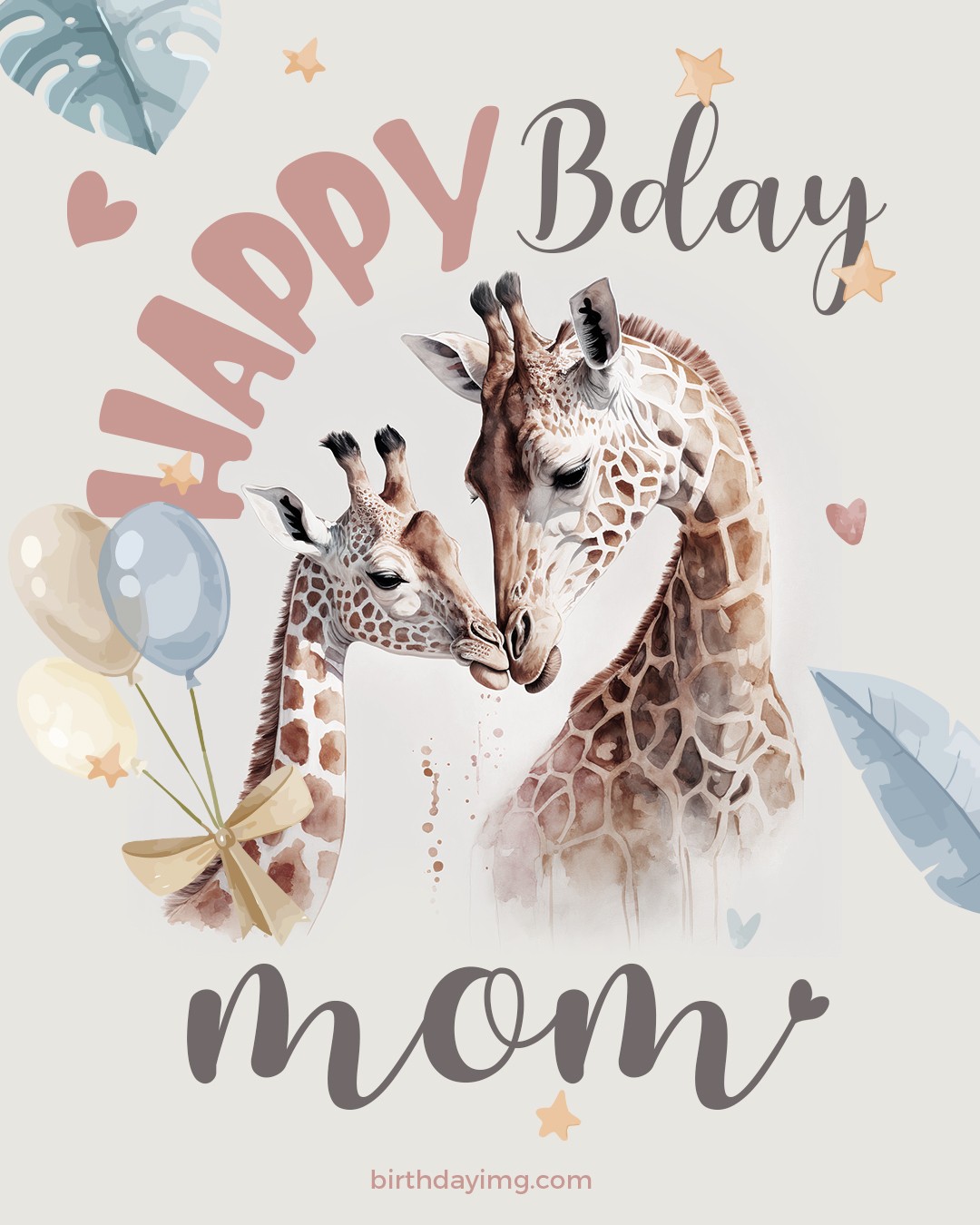 Make your mom's birthday extra special with our FREE birthday picture, designed to shower her with love and sweetness! 🎈💕 This cute e-card features adorable watercolor giraffes, surrounded by a whimsical arrangement of balloons, stars, and hearts, all in pastel hues.
The soft and gentle design captures the tenderness of your feelings for her. Download this heartfelt masterpiece and send it to your mom to let her know just how much she means to you on her special day. The love and admiration you hold in your heart will shine through in this delightful birthday surprise!
🎂 May this picture be a reminder of the love, care, and guidance she has given you throughout your life. As she blows out the candles, may her heart be filled with the warmth of your love and the knowledge that she is cherished beyond measure.
More Birthday Images for Mom you will find here.